Stephanie Hetherton
Hope | Simplicity | Health | Fun
Welcome!
Hi! My name is Stephanie and I'm so glad you're here. Why? Because not that long ago I was probably in the same situation you're in right now: Searching for healthier options in life.
The good news? I found those options with Young Living, and my life and family haven't been the same since!
Whether you're on the hunt for natural ways to support your health to non-toxic ways to clean your home, I can promise you that Young Living products will change your world. Contact me with any questions. I love helping people get started with Young Living!
Stephanie Hetherton
Lives in Melbourne FL
Member No. 2106241
Hi, I'm Stephanie!
Instilling confidence in moms. That's my goal.
We have gut feelings for a reason and using Young Living Essential Oils can remind us why we have those intuitions. The way these oils get to the heart of the matter and not just mask symptoms is quite liberating.
One area I'm fascinated with is how our emotions (especially undealt with) can bring so many physical and mental symptoms. When we get to the root of the issue, we can grow and move on. YLEO's helps us do just that. Not in any kind of scary or creepy ways, but in gentle sorting of our thoughts so that we can release that which keeps us in bondage and experience freedom that way we were designed to.
A helpful tool for this is an iTOVi scanner, which measures your body's bio markers to help determine which oils or products might be right for your body's support. I am happy to provide such a scan, along with info on the oils/products highlighted in the scan so that you can begin to balance those areas out. There is a small fee for the scan to help cover the cost of the device. I can't tell you how many times the scanner results revealed an issue to us, as parents, that we didn't even know our children were battling. Then we talk about it and the release is beautiful.
These oils give me, as a mom, so much peace of mind, knowing that I have what I need in my oily toolbox to handle almost any need that arises while raising active children. I don't have to drive to the store in a panic to try and find what I need. It's already on hand. And the FACEBOOK GROUPS!! SO MUCH SUPPORT there! Come join us!
The Young Living Farms I've Visited!
Young Living is unique in that they allow you to visit their worldwife farms. Talk about transparency! Below are the farms I've personally been to, and watched the Seed to Seal® process in action!
A Few of My Oily Milestones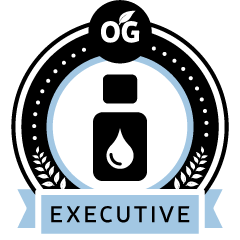 My Upcoming Events
No scheduled events.
Blog posts coming soon...
Contact Stephanie
Have questions? I'm here to help!