Stacey Budge-Kamison
Raleigh, NC
CONTACT ME
ORDER PRODUCTS
Oils helped me become a better artist...Seriously.
I love using my oils to help me make art. Every since I began using essential oils in 2015, I have made some of the best work I have ever made. Switching out chemicals for essential oil infused products lifted that brain fog, helped me sleep, and any life stress? Like water off a duck. I really love incorporating essential oils with art journaling. I have my diffuser on in the same way I might play music to set the mood of a room. So easy. I make my own bath stuff. So fun.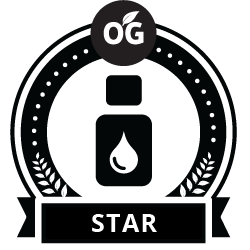 Hi There! I would love to answer any questions that you might have about Young Living and how we have been using essential oils in my home. I promise I will reply within 12 hours and your information will not be shared outside the Oily Gurus organization.
Wholesale Member
Purchase a starter kit and enjoy 24% OFF all future purchases! At enrollment you'll see the OPTION to join Essential Rewards, a monthly happy box subscription. You'll get discounted shipping and earning points back each month. Essential Rewards is where true lifestyle change will happen!
Young Living October Promotion | Raleigh, NC essential oils