Melissa Brabec
Vancouver , WA
CONTACT ME
ORDER PRODUCTS
I am a mother, wife and survivor of acute heart failure.....
I have been on necessary prescription drugs for 14 years to maintain heart function and I am limited on what I can use in and on my body for pain relief as to not contradict with my medicine. I have found that many Young Living essential oils support my nervous system, muscular system and digestive system and do not react with my other medication. In addition, I enjoy using essential oils in my daily routine to maintain a healthy immune system, as well as to keep my skin feeling fabulous and youthful.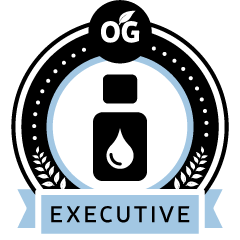 My emotions are so much more balanced when I apply essential oils directly over my liver and heart daily. So much so that I was able to discontinue using a pharmaceutical. One of my favorites is Joy.
— Melissa
Sleeping restfully has been a breeze with lavender essential oil.
— Sharon
Unsightly blemishes don't have a chance with Tea Tree.
— Kyle
Green Cleaning doesn't have to have the lingering scent of vinegar. Thieves cleaner is the bomb! The sweet and spicy sent of cinnamon and cloves refreshes the air and I know I have knocked out nasty germs in the process.
— Melissa
I won't go a day without Ningxia Red. It keeps me on the move, even when I have been "glutenated"! Ningxia Red is a wonder for digestive support!
— Monica
My son can focus! Even his teacher has noticed!
— Joylyn
Wholesale Member
Purchase a starter kit and enjoy 24% OFF all future purchases! At enrollment you'll see the OPTION to join Essential Rewards, a monthly happy box subscription. You'll get discounted shipping and earning points back each month. Essential Rewards is where true lifestyle change will happen!
Young Living October Promotion | Vancouver , WA essential oils