Jennifer Reed
Hope | Simplicity | Health | Fun
Welcome!
Hi! My name is Jennifer and I'm so glad you're here. Why? Because not that long ago I was probably in the same situation you're in right now: Searching for healthier options in life.
The good news? I found those options with Young Living, and my life and family haven't been the same since!
Whether you're on the hunt for natural ways to support your health to non-toxic ways to clean your home, I can promise you that Young Living products will change your world. Contact me with any questions. I love helping people get started with Young Living!
Jennifer Reed
Lives in La Center WA
Member No. 3281772
Hi, I'm Jennifer!
Hello there and  welcome, we're so glad you're here! 
We are a couple that was headed nowhere in life and that path started moving at light speed in the Spring of 2015.  On the heals of a 3 year long struggle combined with job loss, stress, debt and a list a mile long of other challenges-we were desperate for some change. I had been following a friend's story to wellness online and reached out to her for more information. It was that moment, that changed so much for us. And it's our desire to pass on the gift 🙂
We visited a fertility clinic in December of 2015, just 2 months after beginning to use Young Living oils. We were told that our issues were my fault…
After the crushing blow of that news, we decided to research what essential oils might support me and try fertility as a last resort. It took no time at all to find a testimonial about oils that support women's reproductive organs and we placed an order for the oils she highlighted and started a daily regimen with them in January of 2016. In March of 2016, I took my first POSITIVE PREGNANCY test!!
The experience we're going through with essential oils, supplements, personal care products, chemical free cleaners and more… is unlike anything we've ever done or tried and it's the gift that keeps giving! Giving results, giving hope, giving friendships, providing extra income…you name it! We both went through traumas in our childhood, and have our pile of issues. We thought that meant bondage to a life of medical bills, walking for years in the trenches of debt, sub par health and living paycheck to paycheck. In recent years, we dealt with the crushing feelings of brokenness, incapability and worthless at the thought that adding to our family wouldn't be possible… But after saying "Yes!" to Young Living and incorporating the products in our lives, EVERYTHING has changed and we'll never turn back.
Our mission field is paying it forward. We are eager to share the difference Young Living has made in our life and what we've been able to accomplish as a family because of them. The difference we've experienced comes down to:
PURE product, every time. POSITIVE atmosphere and community. PROTECTION for your body and your life forever.
What needs to change for you to live the life you've always wanted?
The Young Living Farms I've Visited!
Young Living is unique in that they allow you to visit their worldwife farms. Talk about transparency! Below are the farms I've personally been to, and watched the Seed to Seal® process in action!
A Few of My Oily Milestones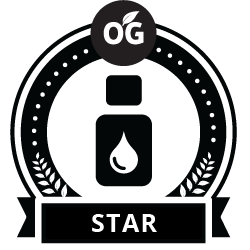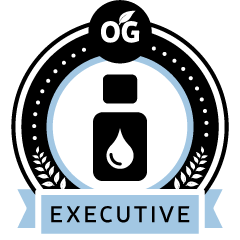 My Upcoming Events
No scheduled events.
Blog posts coming soon...
Contact Jennifer
Have questions? I'm here to help!