Jan Graves
Hope | Simplicity | Health | Fun
Welcome!
Hi! My name is Jan and I'm so glad you're here. Why? Because not that long ago I was probably in the same situation you're in right now: Searching for healthier options in life.
The good news? I found those options with Young Living, and my life and family haven't been the same since!
Whether you're on the hunt for natural ways to support your health to non-toxic ways to clean your home, I can promise you that Young Living products will change your world. Contact me with any questions. I love helping people get started with Young Living!
Jan Graves
Lives in Arlington VA
Member No. 2799723
Hi, I'm Jan!
Sometimes it's overwhelming.  I know.  What's safe?  What really matters?  Is my health really in danger?  I've been there!  For years I knew some things in my life needed to change, but I had no idea which ones or how to do it or what to even switch to, if it needed to be changed in the first place.  It was a loop of questions without answers.
And, – have you been here? – I was getting paranoid about getting sick!  Even a cold meant I couldn't work photographing a newborn baby.  Plus it's just annoying to lose a week of your life to being miserable, agreed?  And what is the deal with so many people getting summer colds too?  It's a year round problem!
Enter Young Living in 2015.  I had no idea what it really was, but I was intrigued enough to try a starter kit.  I had been procrastinating "doing some research" so figured I just get my kit and learn as I went!  Turned out that was a much better idea anyway.  It's so much easier to use the oils and figure out what they do when you have them in hand!
Those little bottles started a journey of empowerment.  That's what we are looking for, right?  A way to take back control of our homes and our health on our terms.  I now had tools so I could support my health in a natural way.  And I've stayed well! That's been so life-changing!  For anyone dreading the winter season, or any season, it can be different!
And I had no idea what a mess my hormones were or what I was needlessly putting up with.  Just wow.  So wish I'd known this 20 years ago!  Life can be very very different in a very very good way in this area too!  That gave me back days each month of feeling good too.
Time, it's a bit hard to get extra time, we all get the same amount, so I've been told.  But feeling good = the gift of more time!  Who wants more time??
I'm a skeptic turned believer when it comes to these oil powered products.  I'd love to share what I've learned on my journey with you, so you too can be empowered to take charge of your health, and gift yourself more time!  Would you like that?
Send me your info in the contact form over there –> and we'll chat soon!
The Young Living Farms I've Visited!
Young Living is unique in that they allow you to visit their worldwife farms. Talk about transparency! Below are the farms I've personally been to, and watched the Seed to Seal® process in action!
A Few of My Oily Milestones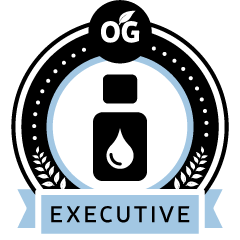 My Upcoming Events
No scheduled events.
Blog posts coming soon...
Contact Jan
Have questions? I'm here to help!