A Toxin-Free Life: Blessed, Healthy, Wise & Wealthy
Hi, thanks for visiting my page. I am excited to help you achieve better health & wealth with Young Living. I am a health care professional passionate for  helping others achieve healing & well-being. I was blessed to learn of the many benefits of essential oils & toxic-free products and I am happy to share with you. There are so many hidden toxins in our households. It is my goal to help you identify them &'discover natural substitutes and DIY solutions. There are over 200 Bible verses that mention the use of oils. God has given us, through plant-life, what we need to maintain physical, emotional, mental, & spiritual support. I'm thankful for the financial blessing provided with Young Living and I'm grateful for this opportunity to share with YOU. Contact me! I'm here to educate & motivate you as you achieve better health, wisdom, wellness, and wealth.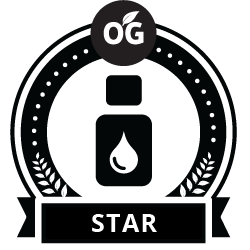 Toxin-Free Life- When Thieves are Welcome in Your Home
April 19, 2016
I always say "When you learn better, you do better". I was shocked to learn of all the hidden toxins in my home. Endocrine disruptors and immune suppressors lurking in products we were using daily. I am so grateful to discover Young Livings toxin-free products infused with therapeutic grade essential oils.  No more scrubbing with hazardous chemicals. No more spraying harmful fumes. I use Thieves household cleaner for EVERYTHING! IT WORKS! Thank you, Young Living community for growing plants that supply oils that not only smell great, but also improve the health and well-being of my household.
I Care for Healthy Hair
March 28, 2018
The Environmental Working Group has identified many chemicals in hair care products that may adversely affect our health. It is important that we read labels and use toxin-free products to sustain our well-being. Young Living essential oils are an awesome way to improve immunity while nourishing hair and scalp. My favorites for hair care include Rosemary and Ylang-Ylang. I spray my natural hair daily and I'm amazed at the growth and condition of my locks. YL also offers toxin free shampoo and conditioner for adults and kids. Give your family the best in hair care. Remove the toxins and experience better health.
Evelia is a Jackson essential oils distributor. Use the
contact form
to get in touch with Evelia.