Christine Ahrendt
Hope | Simplicity | Health | Fun
Welcome!
Hi! My name is Christine and I'm so glad you're here. Why? Because not that long ago I was probably in the same situation you're in right now: Searching for healthier options in life.
The good news? I found those options with Young Living, and my life and family haven't been the same since!
Whether you're on the hunt for natural ways to support your health to non-toxic ways to clean your home, I can promise you that Young Living products will change your world. Contact me with any questions. I love helping people get started with Young Living!
Christine Ahrendt
Lives in Central Texas TX
Member No. 19057929
Hi, I'm Christine!
When I first tried Thieves in our home it was a complete game changer.  We had already been on a journey to banish the toxins and get rid of "fragrance".  The logical choice was to go unscented and look for simple ingredients.  So that's exactly what I did.
This worked.
       Kind of.
The difficulty I faced was the ineffectiveness of the products that I really needed to work.. my laundry detergent for example. 
The other difficulty I found was the amount of effort and hoops I had to go through to find products,.. through trial and error & brick and mortar availability.  I was shopping too many places, having to make too many considerations.
People want what works.  I know I do.  
Young Living changed our lives.  It simply made everything easier.  We signed up with Young Living and immediately, without question, jumped on board the Essential Rewards program.  It's truly a no brainer redirecting our household's family needs to one location where the products not only smell amazing, are thoroughly tested, promise the seed to seal label and deliver real results.  Did I mention how much we LOVE ❤️Essential Rewards!!
▪️We literally use Thieves for just about EVERYTHING now because it WORKS.
▪️When you're ready to make the switch to a toxin free home, I am here every step of the way.  Our team support is global and you are never alone.  This is a journey about friendships, education and sharing.
The Young Living Farms I've Visited!
Young Living is unique in that they allow you to visit their worldwife farms. Talk about transparency! Below are the farms I've personally been to, and watched the Seed to Seal® process in action!
A Few of My Oily Milestones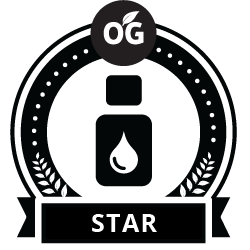 My Upcoming Events
No scheduled events.
Blog posts coming soon...
Contact Christine
Have questions? I'm here to help!