Cheryl Hester
Hope | Simplicity | Health | Fun
Welcome!
Hi! My name is Cheryl and I'm so glad you're here. Why? Because not that long ago I was probably in the same situation you're in right now: Searching for healthier options in life.
The good news? I found those options with Young Living, and my life and family haven't been the same since!
Whether you're on the hunt for natural ways to support your health to non-toxic ways to clean your home, I can promise you that Young Living products will change your world. Contact me with any questions. I love helping people get started with Young Living!
Cheryl Hester
Lives in Eatonton GA
Member No. 1907358
Hi, I'm Cheryl!
Hi! Welcome to my "oily" page where I hope you find exactly what you are looking for. I have been using and selling essential oils since July 2014. In February 2015 I completed my certification as a medical health professional through Trinity College of Natural Health and in 2018 I obtained a certification as a health coach.
I love using these oils and have used them as to support my health along with a healthy diet and exercise. I use the oils on my husband, daughter and my 3 grandsons. My 2 oldest grandson (7 and 1 yr old) LOVE them!
I also own an online boutique that you can go to by clicking on the website icon.
If you are interested in joining my Young Living tribe, you can do so by ordering oils below.  Let me say this…everyone is different.  Some people want to just use oils and not be bothered with "salesy" people.  Others are interested in learning as much as possible and even want to learn the business to make a little money.  Whatever type of person you are, I respect that.  I will work with you as much or as little as you are comfortable.
If you commit to using the oils for 3 months, you will be amazed at how much they can change your life.  Let me do what I love….HELP you live life to the fullest!
The Young Living Farms I've Visited!
Young Living is unique in that they allow you to visit their worldwife farms. Talk about transparency! Below are the farms I've personally been to, and watched the Seed to Seal® process in action!
A Few of My Oily Milestones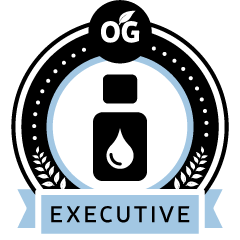 My Upcoming Events
No scheduled events.
Blog posts coming soon...
Contact Cheryl
Have questions? I'm here to help!