Celina Green
Hope | Simplicity | Health | Fun
Welcome!
Hi! My name is Celina and I'm so glad you're here. Why? Because not that long ago I was probably in the same situation you're in right now: Searching for healthier options in life.
The good news? I found those options with Young Living, and my life and family haven't been the same since!
Whether you're on the hunt for natural ways to support your health to non-toxic ways to clean your home, I can promise you that Young Living products will change your world. Contact me with any questions. I love helping people get started with Young Living!
Celina Green
Lives in Portland OR
Member No. 1736868
Hi, I'm Celina!
Have you ever been in a situation where you have so many things going on around you and you're working so hard holding it all together that you don't even realize that you might be the one who needs the most help? Looking back at the time when we started using oils, I was definitely STUCK. I started using oils to see if they would help my super sensitive son who was all over the place emotionally. What I found out was that while he needed them too, I was benefitting from them greatly as well. I was 6 months postpartum, anxious feelings and depressive thoughts were abundant. I was coming up on the second anniversary of a failed adoption that had left me feeling guilty, isolated and fearing what others thought of me. I was just STUCK! Enter oils. Enter more balanced emotions, happier hormones, tools to support my kiddos wellness, immune support, emotional support through EO's and an amazing, loving, grace-filled, FUN community. It wasn't all magic and unicorns but these drops are 100% the real deal!
It is my passion to help families find affordable ways to live chemical free whether you're taking those first baby steps or you're full on crunchy. I love having an oily arsenal at my fingertips and you will too!
The Young Living Farms I've Visited!
Young Living is unique in that they allow you to visit their worldwife farms. Talk about transparency! Below are the farms I've personally been to, and watched the Seed to Seal® process in action!
A Few of My Oily Milestones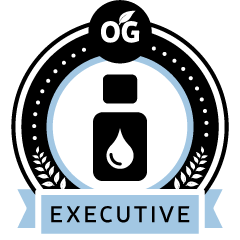 My Upcoming Events
No scheduled events.
Blog posts coming soon...
Contact Celina
Have questions? I'm here to help!