Brooke Honeycutt
Hope | Simplicity | Health | Fun
Welcome!
Hi! My name is Brooke and I'm so glad you're here. Why? Because not that long ago I was probably in the same situation you're in right now: Searching for healthier options in life.
The good news? I found those options with Young Living, and my life and family haven't been the same since!
Whether you're on the hunt for natural ways to support your health to non-toxic ways to clean your home, I can promise you that Young Living products will change your world. Contact me with any questions. I love helping people get started with Young Living!
Brooke Honeycutt
Lives in Glasgow KY
Member No. 4147011
Hi, I'm Brooke!
Hi, I'm Brooke! I am a previous student of Barren Academy of Virtual and Extended Learning, which is an online high-school that has students spread all across Kentucky, and I currently attend Barren County High School. I love musical theatre, some favorite shows being Les Mis, Evita, Funny Girl, Phantom, Cats, Mamma Mia!, RENT, Wicked, Hamilton, The Last Five Years, The Addams Family, Seussical, Waitress, Footloose, Bonnie & Clyde… (I could literally go on for hours. Lol!) I'm an avid Jesus lover and conscious language speaker.
There was a time when I didn't think twice about what I was eating, drinking, or slathering on myself. But over the last few years I have become more aware of the importance of clean living and ditching toxins. Now it has become my mission to educate everyone I possibly can so they can thrive on an all-natural, oily lifestyle with me! Come join me and my community on this beautiful journey! 🙂
The Young Living Farms I've Visited!
Young Living is unique in that they allow you to visit their worldwife farms. Talk about transparency! Below are the farms I've personally been to, and watched the Seed to Seal® process in action!
A Few of My Oily Milestones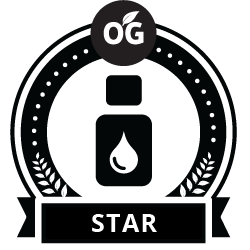 My Upcoming Events
No scheduled events.
Blog posts coming soon...
Contact Brooke
Have questions? I'm here to help!