Beth Rinon
McKinney, TX, TX
CONTACT ME
ORDER PRODUCTS
Mom of three enjoying natural wellness and a toxin free home
Since I said 'Yes' to Young Living essential oils in June of 2014  my life has changed in so many ways and all of them for the better.  I have learned how to take care of our bodies mentally and physically while keeping us as close to a toxic free home as possible.  Once joining as a wholesale member  I was added to a couple of  amazing facebook groups that have been a great resource and supportive community for all things oily.  I am a busy Mom of 3 (I know 'Busy' and 'Mom' are a bit redundant because I believe Mom is another way of saying "No time for myself"),  and I work as a Physical Therapy Assistant.  I often struggle finding the energy to keep up with all of it.   However, I will tell you that my energy level and my over all well being are much better now than it was 4 years ago.  I feel a renewed sense of self and wellness that I did not have before and I love having these little oily tools around to support us in any way we need.  I would love to help guide you on your journey with Young Living essential oils and answer any questions you may have.
(Click below for a quick rundown of the 11 essential oils in the Premium Starter Kit, or for full overview join one of my many free online classes or in person classes in McKinney Texas)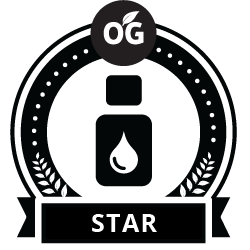 How Can a Little Girl's Feet Smell So Bad?!?
December 26, 2017
How can a 3 year old's cute little slippers smell so bad
🤢
Yesterday she says to me "Mommy smell my slippers".
And of course, what do I do? I take the little slipper from her sweet little hand and hold it up to my nose. I don't know what I was expecting. Maybe for it to smell like candy canes or cotton candy. Little girls don't have smelly feet. Right?!?………
Those were the sweatiest smelling shoes I have ever smelled!
So what did this Oily Momma do? The best thing she could. I wiped them out the best I could with a little Thieves cleaner on a cloth and then placed a cotton ball with Purification in each of them overnight. Voila!! They are now the best smelling little reindeer slippers I have ever smelled
🤗
Purification works exactly like the name sounds, it purifies the air. It is a blend of Lemongrass, Citronella, Lavendin, Rosemary, Myrtle, and Tea Tree Oils. It is a great natural alternative for odor elimination. It is my favorite to diffuse after cooking something with a strong odor and we even make our own little room sprays to keep in the bathrooms, if you know what I mean.
Beth is a McKinney, TX essential oils distributor. Use the
contact form
to get in touch with Beth.
Wholesale Member
Purchase a starter kit and enjoy 24% OFF all future purchases! At enrollment you'll see the OPTION to join Essential Rewards, a monthly happy box subscription. You'll get discounted shipping and earning points back each month. Essential Rewards is where true lifestyle change will happen!
Young Living September Promotion | McKinney, TX, TX essential oils