Beth Rinon
Hope | Simplicity | Health | Fun
Welcome!
Hi! My name is Beth and I'm so glad you're here. Why? Because not that long ago I was probably in the same situation you're in right now: Searching for healthier options in life.
The good news? I found those options with Young Living, and my life and family haven't been the same since!
Whether you're on the hunt for natural ways to support your health to non-toxic ways to clean your home, I can promise you that Young Living products will change your world. Contact me with any questions. I love helping people get started with Young Living!
Beth Rinon
Lives in McKinney, TX TX
Member No. 1848844
Hi, I'm Beth!
Since I said 'Yes' to Young Living essential oils in June of 2014  my life has changed in so many ways and all of them for the better.  I have learned how to take care of our bodies mentally and physically while keeping us as close to a toxic free home as possible.  Once joining as a wholesale member  I was added to a couple of  amazing facebook groups that have been a great resource and supportive community for all things oily.  I am a busy Mom of 3 (I know 'Busy' and 'Mom' are a bit redundant because I believe Mom is another way of saying "No time for myself"),  and I work as a Physical Therapy Assistant.  I often struggle finding the energy to keep up with all of it.   However, I will tell you that my energy level and my over all well being are much better now than it was 4 years ago.  I feel a renewed sense of self and wellness that I did not have before and I love having these little oily tools around to support us in any way we need.  I would love to help guide you on your journey with Young Living essential oils and answer any questions you may have.
The Young Living Farms I've Visited!
Young Living is unique in that they allow you to visit their worldwife farms. Talk about transparency! Below are the farms I've personally been to, and watched the Seed to Seal® process in action!
A Few of My Oily Milestones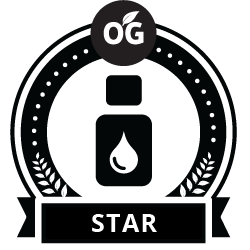 My Upcoming Events
No scheduled events.
Blog posts coming soon...
Contact Beth
Have questions? I'm here to help!