Ashley Anderson ~Hope With Essential Oils~
Ridgefield, WA
CONTACT ME
ORDER PRODUCTS
I am a wife, mother of 2 littles, animal lover and a PNW native who is following my passion to share the love of essential oils with others
Hi, I'm Ashley, and welcome to my profile. I began using essential oils in June 2015. At first I was very skeptical if essential oils were worth the investment. But my husband and I were ready for a change and needed healing. I purchased a premium starter kit and right away we were amazed at the results! I use oils every day in our home, on my children and pets. I'm so glad I gave them a chance. They were a game changer for my family!
After being a hairstylist for 10 years, going through 2 pregnancies and 3 car accidents I was ready for a life style change. I was very tired, in pain and emotionally worn out. Once we began using the oils on a daily basis, we began to see how they were supporting our goals of natural health and this was very exciting for us. I'm excited to be oiling up my home and family with safe and healthy products! As a mommy I have been striving to find ways to support my 2 babies and their little developing immune systems and essential oils have been the answer for me. Recently we have been diffusing oils both my children's room at night to support a calming environment and help support respiratory health as we live in the pacific northwest and have had lots of mold spores in the air. It thrills my mommy heart to see my son and daughter happy and thriving!
My passion continues to grow stronger as I have seen how they have been so beneficial in my family's life and I want to share with my friends and family so they can experience it too. My husband quickly saw the business potential in Young Living and since I'm now a stay at home mommy it soon became apparent that this was the answer for me. I love being at home with my son and daughter and having a wonderful business I believe in too! Contact me so we can chat how you can get your business started today too!
We are in love with our oils and the way that they support our natural living and would love to share more with you. I am motivated to share with others how these oils may also support their goals of a healthy lifestyle. As a wife and mommy, I have confidence that others in the same situation will fall in love with them too! Connect with me if you would like to know more and order oils for yourself and your family! If you're ready to get your own Premium Starter Kit now click HERE!!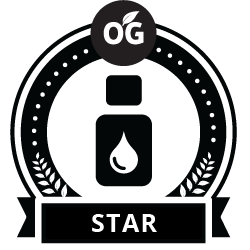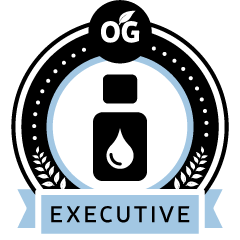 Need some help relaxing?
Lavender's got you covered! This oil works great to reduce stress and help you unwind after a long day. I like to diffuse this in my room at night to make sure I get a restful night's sleep. Which is hard to come by with two little babies in the house. I also like to use this oil on my dogs. I have 2 dogs and both are terrified of fireworks and hate traveling long distances in the car. I rub a drop or 2 in my hands and run my hands over their body. It works like a charm every time.
— Lavender Oil
Anyone have a teething baby?
Oh man I love this oil! I was looking for something natural I could give my daughter to help with her teething. I was told by a friend to use Copaiba diluted with a carrier oil. So I ran to my kit of oils and made up a blend. When I applied it to her gums her whole mood changed. She went from crying and pulling at her mouth to smiley and happy again. I also like to use this oil after my workouts to help soothe sore muscles and joints. It's also known as a "Driver Oil". That means it will help intensify other oils when used together.
— Copaiba Oil
Does your immune system need a boost?
Then you need some Thieves in your life! This oil is part of my nightly routine. I use one drop on each foot before I go to sleep to help boost my immune system. It also makes a yummy tea. Take a cup of warm water add 1-2 drops of Thieves oil with a spoon full of honey. I also like to add 1 drop of Lemon too. So good. Here's a fun fact about Thieves!
Thieves oil blend was inspired by the legend of four 15th century french thieves who formulated a special aromatic combination of clove, rosemary and other botanicals they used while robbing the dead and dying during the black plague.
— Thieves Vitality
Who could use a little Joy in their lives?
This is a fabulous blend containing bergamot, lemon, ylang ylang, rose, jasmine and tangerine just to name a few. I place one drop of Joy over my and my husband's heart every morning and before we go to bed. It may bring a sense of gratitude and happiness to you. It's also a great oil to use in the bed room as it's known for increasing the feelings of romance.
— Joy Oil
As a gift to you for purchasing a Premium Starter Kit, I will include an Essential Oils Pocket Reference.
This booklet is a valuable resource to aid you in discovering the many uses for Young Living therapeutic grade essential oils.
Wholesale Member
Purchase a starter kit and enjoy 24% OFF all future purchases! At enrollment you'll see the OPTION to join Essential Rewards, a monthly happy box subscription. You'll get discounted shipping and earning points back each month. Essential Rewards is where true lifestyle change will happen!
Young Living September Promotion | Ridgefield, WA essential oils