Veronica Johnson
North Port, FL
CONTACT ME
ORDER PRODUCTS
Rejuvenate Your Mind and Body with Essential Oils
Rejuvenate your mind and body with essential oils! Want to dig even deeper? Explore the Raindrop Technique; a distinct essential oil collection by Young Living. The Raindrop Technique helps bring balance and harmony to the body by combining targeted massage and distinctive energy approaches. It also includes pure, therapeutic-grade essential oils to create an atmosphere of spirituality and serenity. Young Living is number one in the Essential Oil industry providing highest quality therapeutic grade essential oils through rigorous standards and testing with their Seed to Seal commitment. It was this Seed to Seal promise that had me at hello.
Hi, I'm Veronica! I am a wife and mom of two littles living an oily lifestyle. I'm here to help you on your wellness journey!  Why? Because these oils have been life-changing for me and my family and I want to share them with you! You are worth it and you deserve to be living above the wellness line! If you have a need, whatever it may be… there is an oil for that! I want to help you! So, click on "Get me Started" or if you would like to learn more click on "Schedule Me In!"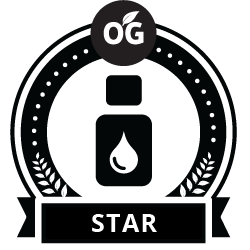 Wholesale Member
Purchase a starter kit and enjoy 24% OFF all future purchases! At enrollment you'll see the OPTION to join Essential Rewards, a monthly happy box subscription. You'll get discounted shipping and earning points back each month. Essential Rewards is where true lifestyle change will happen!
Young Living September Promotion | North Port, FL essential oils