Sandra Northcutt
Hope | Simplicity | Health | Fun
Welcome!
Hi! My name is Sandra and I'm so glad you're here. Why? Because not that long ago I was probably in the same situation you're in right now: Searching for healthier options in life.
The good news? I found those options with Young Living, and my life and family haven't been the same since!
Whether you're on the hunt for natural ways to support your health to non-toxic ways to clean your home, I can promise you that Young Living products will change your world. Contact me with any questions. I love helping people get started with Young Living!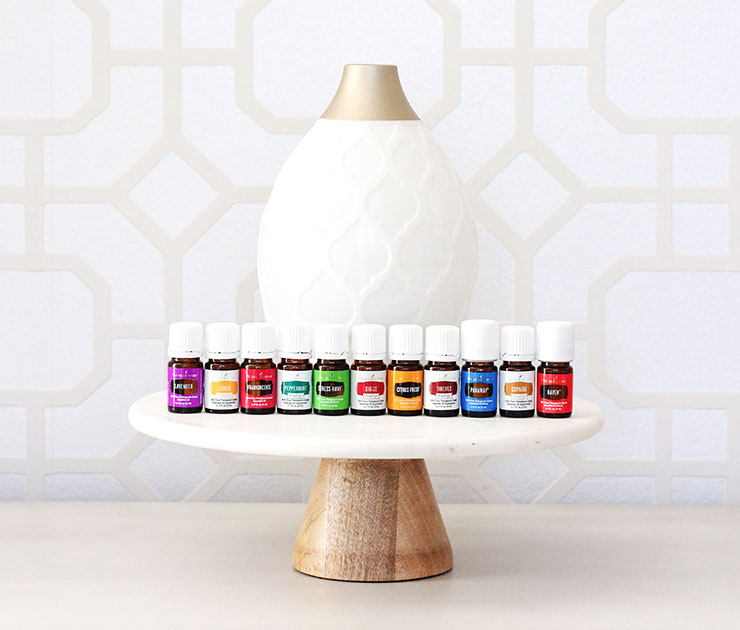 Sandra Northcutt
Lives in Miami FL
Member No. 3191092
Hi, I'm Sandra!
Hello,
My name is Sandra wife to James and mother of two beautiful teenagers. When I began my journey with Young Living 4 years ago, I had no idea the way it would change my life, and that of my family. I have always wanted to use natural products like oils.  I have always believed in Pachamama( Mother Earth) provides all our needs,  natural needs!!!. I am a tree hugger, I walk barefoot to ground myself. I come from a long line of women who are very knowledgeable in natural plant medicine.  I came to the United States from Honduras, Central America.  Home of the Mayan Indians.  I remember as a little girl my aunts and my mom would always use herbs and plants to heal our bodies and our soul. I don't remember going to a doctor.  I remember going to a dentist but never a doctor when we had any illness.  My aunts or my mom would go to the back yard, make a tea or what i called a magic potion to help us feel better.  We arrived in the United States  I was 8 years old everything changed for me and my sister. My aunt stayed back in Honduras and it was just my mom and my sister.  Starting over. Even though we still had communication there was no more garden in the back of the house will all our of plant medicine.  No more MAGIC POTION.  Seeing a doctor for all of our ailments was the norm. Fast forward to 2003 I became a mom for the first time.  My yearning to go back to a natural way of living became more intense.  I wanted to provide my son with the very best. Not been taught the way of my people was a missing link for me to provide my son with natural healing solutions, he suffered from asthma (like I when I was little), he also suffered from Eczema. The pediatrician recommended all kinds of inhalers, meds and creams.  I hated the fact that I had  to have to give my son all this conventional medical solutions.  Time passed (17 months to be exact) my daughter arrived Maya Rose (named after the Mayan Indians of Central America and part of South America) This pregnancy was hard i had to be on best rest for 4 months, my placenta was detaching!!! No bueno. I had my daughter in Jan. Soon after her birth i had all kinds of emotions and feelings.  Come to find out later I had postpartum depression. Back in 2003 when my daughter was born we had moved to the Redlands ( the countryside of Miami Dade County.) My  mom was 45 minutes away, all my other friends lived in the city. I felt so lonely, I quit my job to take care of the kids, which meant my husband worked more.  He is a captain for Miami Dade Fire Dept he would be gone at times for up to 48 hours at a time. I was on antidepressants for 2-3 years.  I really hated taking this meds.  I would always ask for the lowest dose and when will i get off them?  Fast forward to 2013  I went to a farm tour here in the Redlands area.  I ended up getting a job as the new  CSA coordinator. I loved been at the farm surrounded by Vegetables and herbs.  Every change i had to get out of the office and go to the land I would in a heartbeat.  Loved been surrounded by this little peace of nature. I meet a young lady by the name of Betty she gave us some samples of this natural products fell in love with them I became a member of this other MLM and as you can guess the universe had Bigger, Better plans for me and my family.  Things with this company did not work out due to the fact that the company went public soon after.  Betty became pregnant with her first son.  She asked me to work with Susila.  This is where my beautiful friend Susila walks into my life and introduces me to Young Living and our beautiful Goddess Sandi Weldon Boudreau our oily guru leader herself. No need to sell me anything i was hooked just by looking at the videos on Youtube and Gary speaking about the farm, the oils  his passion for the oils. I enrolled in September 4, 2015.  In 2015 I started another journey within itself I felt more connected to who I really am for so many years I hid my passion and love for all things Pachamama ( earthly).  I was afraid to seem weird, which i have been called, but i like weird it's different and I say for sure not boring. When I started using the oils it open an amazing world.  I can honestly say it has changed my life.  My children have been the healthiest ever. I have gone back to doing the things I love. I can go on and on but we would be here for days. I love my oils and all things natural. I love how my children teenagers now are growing up with the knowing how to use simple natural thinks like oils to help them keep their immune system healthy and how Lavender can help with bug bites. They are using oils something that has been around for thousands of years.  I love how their own children will also one day learn about the way of our people the Mayans using natural plant assistance. That folks is my journey so far. A journey that I would not change for anything on this planet.  I am so thankful for my life with essential oil in it.  I am now getting certified on oils and pregnancy although using oils is very simple.  Anyone can do it.  I am getting this certification to help and hold classes in Natural birthing centers around Miami.  I want to help other moms so they don't have to go through anything like i did alone. I know that those hard moments in my life prepared me for this point in my life.  Without those hard moments the desire to learn more about a Holistic, natural way of life/ living would be different. Sandra today is very happy a happy that comes from within.  We are all very healthy, happy and grateful for Young Living Essential oils.
My Upcoming Events
No scheduled events.
Blog posts coming soon...
Contact Sandra
Have questions? I'm here to help!