Melanie Bowman
Johnson City, TN
CONTACT ME
ORDER PRODUCTS
It's ALL About Being Healthy and Happy
I have just recently been introduced to Young Living Essential Oils.  Since starting my Young Living journey, I can't believe how much better I feel. I am absolutely in love with them.  I am excited to discover all of Young Living' s benefits.   These oils have been AMAZING for my daughter and I! I enjoy sharing my stories and my experiences that I've already had. I have searched for years trying to figure out what my body needed. For the first time in over 10 years I feel like my old self and this means a lot. I needed energy and needless to say I just felt "Blah".
In this short time I've learned how important it is to be well with yourself. You are the only person that is going to invest in you.  After years of taking medications caused by stress I finally took matters into my own hands. It is so important to start with your health on the inside. Through my journey I've learned your gut health is one of the most important parts of your body for your overall health. Most of your ailments have to do with poor gut health.  Years of eating out, drinking soda, eating sugar, etc takes a toll on our systems.  I've become focused on fixing my poor gut health. When you start getting those toxins from years of build up out, you start feeling amazing! In combination of Young Living oils, NingXia Red, Cleansing Trio, and Life 9 Probiotics I'm on my way to having a healthy happy gut and life.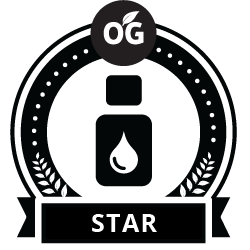 Wholesale Member
Purchase a starter kit and enjoy 24% OFF all future purchases! At enrollment you'll see the OPTION to join Essential Rewards, a monthly happy box subscription. You'll get discounted shipping and earning points back each month. Essential Rewards is where true lifestyle change will happen!
Young Living September Promotion | Johnson City, TN essential oils