CONTACT ME
ORDER PRODUCTS
Mom, wife, Soldier, & Jesus follower pursuing a healthier home!
I am currently a Stay at Home Mom with a crazy five year old boy! I am married to a spirit filled worship leader who is a man after God's own heart and we have been married since 2011. I started with oils in 2009 but I got serious in 2016. I was in the pursuit to live a healthier life and have a healthier home by ridding my home of chemicals and toxins. By learning about healthier alternatives, I have learned simple DIY products to make for myself and my family (homemade lip balms, lotions, beard and mustache wax, body wash, soaps, etc). My goal is to help educate others on non-toxic options for everyday living by knowing what touches our skin and goes into our bodies so that we can live healthier, happier, LONGER lives! We discovered Young Living Essential Oils and haven't looked back! From all natural cleaning to homemade products for my husband (yes ladies, this is possible!), to everyday uses on my son and dog. I would love to help get you some education on how to start living healthier one day at a time without breaking the bank!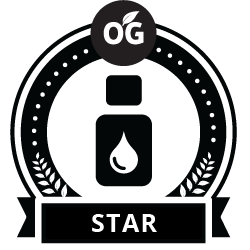 I love helping educate others in natural, toxic free, cleaner living! I would love to help you on your journey to natural alternatives, DIY goodies, and essential oils!
Wholesale Member
Purchase a starter kit and enjoy 24% OFF all future purchases! At enrollment you'll see the OPTION to join Essential Rewards, a monthly happy box subscription. You'll get discounted shipping and earning points back each month. Essential Rewards is where true lifestyle change will happen!
Young Living September Promotion | Tampa, FL essential oils