CONTACT ME
ORDER PRODUCTS
Making a difference one drop at a time
As an IT professional, my job is to help people navigate modern technology and I love having the answer. When it comes to health and wellness, I've found that modern technology doesn't always have answers for me or the people I care about.
I started with oils to support my respiratory system. Years of needing chronic support had left me with few options whenever my immune system faced a challenge. My sister suggested Young Living's Thieves oil to support my respiratory system – and that was just what my body needed. Within a week, I was once again experiencing the health my body was designed for.
With that first step, I started my quest for wellness. By switching my beauty and cleaning products, I'm doing my part to protect the environment. By sharing what I've learned, I'm making a difference in the lives of my friends and family. I've found a way to help people chart their wellness journeys and I love having an answer for them – There's an oil for that!
If you're ready to begin your wellness quest, I'd love to help.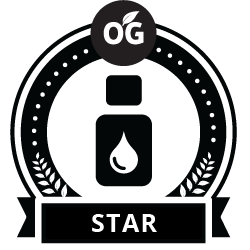 Where are you looking for help (immune support, respiratory support, toxin overload)? I'd love to send you some samples.
Wholesale Member
Purchase a starter kit and enjoy 24% OFF all future purchases! At enrollment you'll see the OPTION to join Essential Rewards, a monthly happy box subscription. You'll get discounted shipping and earning points back each month. Essential Rewards is where true lifestyle change will happen!
Young Living September Promotion | Salem, OR essential oils