Geneva Arness
Raleigh, NC
CONTACT ME
ORDER PRODUCTS
Semi-Crunchy Homeschooling Mama of Four.....
You might be thinking, "What does semi-crunchy mean?" Well, let me explain. I have always loved to use cloth diapers on my babies, but I have used more disposables on my fourth child than all other three kids combined. I buy all my meat from a local, organic, sustainable farm, but you may see me in a Wendy's occasionally. In theory, I dream of being a homesteading mama, milking my own goats all while running my home on solar power. In practice, I am lucky to be keeping my 9 chickens alive (now 4 after a coyote attack!!), while homeschooling four children, supporting my husband and getting a home based business up and running. HA! So where do essential oils come into all this mess? I started using oils to support my body during my difficult fourth pregnancy. I like to say that my chiropractor, my massage therapist and Frankincense were my best friends during that time. Well, my baby is three now and I still use oils daily to support myself and my family's health and wellness. From taming tummies, supporting skin, immune boosting, sore muscle relieving, and easy breathing..all the way to calming emotions…essential oils can have a place in daily life. Hay, everyone needs oils! So to all you weary mamas, and stressed out dads, get off your milking stool, lay aside your Dr. Pepper, contact me and I will hook you up.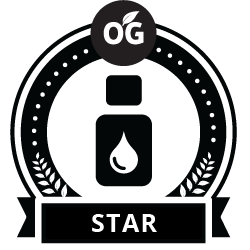 Wholesale Member
Purchase a starter kit and enjoy 24% OFF all future purchases! At enrollment you'll see the OPTION to join Essential Rewards, a monthly happy box subscription. You'll get discounted shipping and earning points back each month. Essential Rewards is where true lifestyle change will happen!
Young Living September Promotion | Raleigh, NC essential oils