CONTACT ME
ORDER PRODUCTS
Natural Living for the Win!
Hello! I'm April – I'm a stay at home Mom with the best job in the world. My days revolve around homeschooling a bright young girl and chasing after an energetic little boy who insists on melting your heart. I'm passionate about my family and friends and making the best of each day.
I started my oily journey after becoming a childbirth educator and doula. While researching natural and alternative ways to help my students and clients, I learned how these unique drops could greatly benefit Moms during pregnancy, labor and postpartum. I researched all the brands out there and found that Young Living was the "gold standard". They have been around a long, long time. They follow the path of the oils in these little bottles of goodness from planting them in the ground, cultivating them, distilling them, bottling them and shipping them. There is no middle man. They follow the process through each step of the way themselves. I wouldn't want to use or recommend a product that I didn't completely trust with my clients, students, myself and my precious family. So, Young Living naturally fit in with my life.  
As I learned how they could help support my clients through a most unique time in their lives, I also learned how they could help my own family. I had already been trying to slowly replace products in my home with safer, natural alternatives. With a little research, Young Living has slowly replaced nearly every commercial item in our home. I love seeing the results of these products first hand. I invite you to reach out and let me know if you have any questions. I'd love to hear from you!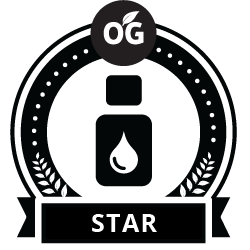 April is a Glasgow essential oils distributor. Use the
contact form
to get in touch with April.
Wholesale Member
Purchase a starter kit and enjoy 24% OFF all future purchases! At enrollment you'll see the OPTION to join Essential Rewards, a monthly happy box subscription. You'll get discounted shipping and earning points back each month. Essential Rewards is where true lifestyle change will happen!
Young Living September Promotion | Glasgow, KY essential oils