Casey Rice
Bowling Green, KY
CONTACT ME
ORDER PRODUCTS
Welcome! I'm glad you're here. I fell in love with oils in April 2020, and never looked back.
Since then, I've been working toward swapping out as many toxic products as possible for all-natural, non-toxic Young Living products. Along the way, I shared what I love about Young Living with friends and family, and they wanted to get in on the fun. It's that easy to earn income as a Young Living member! But if the business side of Young Living isn't for you, that is perfectly fine. You never have to pay a fee or sell anything to be a Young Living member. Simply purchase a starter kit through my link on this website, and you'll get all the perks of being a Young Living member, including wholesale prices. There are so many benefits to using oils and all-natural products that I would love to share with you!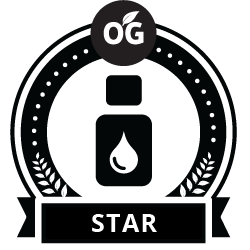 Are you interested? Have questions? Enter your email, and I'll send you some helpful info!
I had a lot to learn when I first heard of essential oils and the dangers of toxins found in everyday products I was using. Maybe the same is true for you! If you have questions, I'm here to help. You can enter your email in the form below, and I'll send you some helpful information and answers to common questions. Don't worry, I won't flood your inbox. Simply read the information in the email from me, do your research, and decide when it's best for you to order your oils and start your journey to a healthier, toxin-free life.
Wholesale Member
Purchase a starter kit and enjoy 24% OFF all future purchases! At enrollment you'll see the OPTION to join Essential Rewards, a monthly happy box subscription. You'll get discounted shipping and earning points back each month. Essential Rewards is where true lifestyle change will happen!
Young Living October Promotion | Bowling Green, KY essential oils