CONTACT ME
ORDER PRODUCTS
ditching toxins, one product at a time
My wellness journey started after watching "Stink!" on Netflix (watch it, it's eye-opening). Being a scientist, of course I tried to verify all of the claims made, and discovered that they were TRUE! I instantly felt a sense of dread as I walked into my bathroom and looked at ALL of the synthetic and mystery chemicals sitting on my counters and in my shower. Little by little, I've begun to transform my life into using products that have been shown to be harmless, ditching all the toxin-filled, cancer-causing, and dangerous chemicals I had unknowingly been using my entire life. From switching to an essential oil-based perfume to trading candles out for my diffuser, I'm slowly becoming a healthier and happier person. Look up some of the chemicals in your products (and yes, some of the good ones have "long names" too, but there are some scary things lurking on that list!), and when you're done, join me!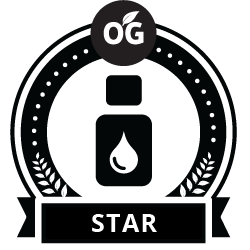 reach out to me for ways to freshen up your home with essential oil aromas and for other healthy alternatives to the EDC (endocrine disrupting chemical)-filled household items we're sold in stores!
Wholesale Member
Purchase a starter kit and enjoy 24% OFF all future purchases! At enrollment you'll see the OPTION to join Essential Rewards, a monthly happy box subscription. You'll get discounted shipping and earning points back each month. Essential Rewards is where true lifestyle change will happen!
Young Living October Promotion | Houston, TX essential oils