Elizabeth Wetherby
Canandaigua, NY
My Oily Home, is Your Oily Home
Hey y'all!
Thanks for stopping by! My home is full of four legged furbabes, food, wine, love and laughter. We love to hike, kayak, practice yoga, acupuncture, grow our own food, meet new people and lots of other fun, adventurous things! We've been using essential oils for a little over four years. I started out with Lavender and Peppermint and then got valor, envision and peace & calming. I used those for about a month before I ordered the Premium Starter Kit (11 oils, a diffuser and other goodies!) and was completely overwhelmed, yet oddly curious as to how these other oils could enhance my life! There's an oil for every body system in the kit for everyone young, old and in between. Little by little I'm getting rid of chemical products in my home. It's never to late to be well for you and your family! We would love to meet you!
Contact me any time!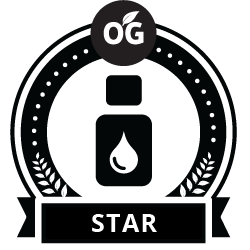 "I recently got the starter kit and began diffusing lavender at night to help me sleep. It's been a blessing and I look forward to learning more about the benefits from Young Living Essential Oils!"
— Kim
"I use the oils for cleaning my house. We have a lot of allergies between me, my husband and kids. The smells are great and we know they're not harmful, even for our pets!"
— Laura
Wholesale Member
Purchase a starter kit and enjoy 24% OFF all future purchases! At enrollment you'll see the OPTION to join Essential Rewards, a monthly happy box subscription. You'll get discounted shipping and earning points back each month. Essential Rewards is where true lifestyle change will happen!
Young Living December Promotion | Canandaigua, NY essential oils