Daniel Gaines
Bowling Green, KY
CONTACT ME
ORDER PRODUCTS
Jesus used oils - I do too!
I'm a minister, and have always been very passionate about helping people through the Scriptures.  In 2014, my wife introduced oils to our family, and I saw what a blessing they were in our lives.  I had kind of thought of oils as being mostly for women, but soon discovered that Young Living had a ton to offer to men as well.  I then became especially interested in the oils of the Bible, and how they can be used today.   Let me help you explore how oils might be a blessing to you too!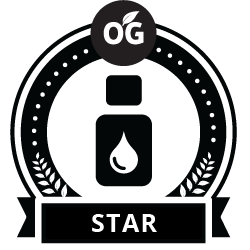 "Daniel's Oils of the Bible class is well-worth the time spent to attend! I loved watching him unravel the mysteries of essential oils and how important they were from the beginning to the end of the Bible. Daniel clearly spent much time digging into Scripture and researching all the oils and how they were used traditionally - both emotionally and physically. I've been studying essential oils for over 10 years, and I still learned new things from Daniel!"
— Cara Lee Stewart - YL Platinum
"Daniel Gaines shares about the oils of scripture in a way that captures both mind and soul. I was taken back with word pictures to ancient times and able to visualize the beautiful natural resources people used thousands of years ago. Grateful for his wisdom and knowledge and research so regular people can understand the simple chemistry, history and usage!!"
— Sandi Boudreau - YL Royal Crown Diamond
Do you have questions about oils in the Bible? Or Young Living products for men in general? Or about my favorite football team? Anything!
Wholesale Member
Purchase a starter kit and enjoy 24% OFF all future purchases! At enrollment you'll see the OPTION to join Essential Rewards, a monthly happy box subscription. You'll get discounted shipping and earning points back each month. Essential Rewards is where true lifestyle change will happen!
Young Living September Promotion | Bowling Green, KY essential oils