Kimberlee Lightsey
Lakeland, FL
This mother of 3 is helping her family and pets live in natural wellness "one oil at a time"
My Story ~ I was 6 months postpartum suffering from the physical healing of having a 9.5 pound baby (Yes, all my babies came half grown). My body was struggling to keep up with the physical and mental stress of being a family of 5. That was when a friend introduced me to Young Living Essential Oils. WHAT A BLESSING! After a few years of trial and error, guessing and success I have come to the point where this stuff is TOO GOOD to keep to myself! I use it on my hubby, 3 kids, 5 dogs and myself. I have taught classes to help empower mommas one oil at a time. My passion is to see families living free from chemicals. With 14+ years experience working as a veterinary technician, dog trainer and professional handler I LOVE sharing how these oils can be a blessing to your 4-legged friends as well. What can Young Living Essential Oils do for you? Attend a class, try an oil and BECOME A BELIEVER! Let's do this "one oil at a time".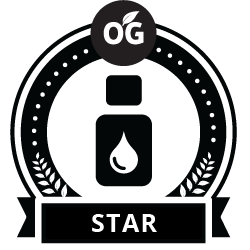 Are you ready to enrich your life with natural wellness through Young Living essential oils? Let me know how I can help you change your life for the better "one oil at a time".
DIY Carpet Cleaner
April 14, 2017
Home Cleaning Must-Haves
April 21, 2017
Kimberlee is a Lakeland essential oils distributor. Use the
contact form
to get in touch with Kimberlee.
Wholesale Member
Purchase a starter kit and enjoy 24% OFF all future purchases! At enrollment you'll see the OPTION to join Essential Rewards, a monthly happy box subscription. You'll get discounted shipping and earning points back each month. Essential Rewards is where true lifestyle change will happen!
Young Living December Promotion | Lakeland, FL essential oils