Passion for Wellness
As a wife, mom, gramma, and former nurse educator, I have been focused on health and wellness most of my adult life. My Young Living adventure launched in April 2016, and since then I have realized how much I have missed by not being introduced to oils sooner… Through Young Living EO's I have experienced enhanced skin health, energy level, hormone balance, emotional support, joint comfort, and more. Originally a skeptic, I have learned how essential oils help body cells to function as they were originally designed, and that they also have impact on emotional well being and spiritual connection. I am grateful for these positive effects in my own life and I also want better health and wellness for my family and friends. I love helping people begin their own oily adventure to find the joy and hope of increasing wellness. I look forward to an opportunity to chat with you soon!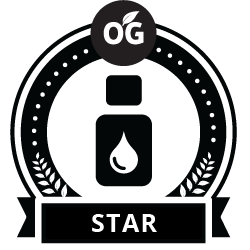 I'd love to explore with how you can move into greater wellness with Young Living Essential Oils. Or schedule a class for you and your friends... topics may include Essential Oil Basics, Chemical Free Home, Living Above the Wellness Line, Oils of the Bible, or Spa Day Make and Takes.
Fran is a Canton essential oils distributor. Use the
contact form
to get in touch with Fran.
Wholesale Member
Purchase a starter kit and enjoy 24% OFF all future purchases! At enrollment you'll see the OPTION to join Essential Rewards, a monthly happy box subscription. You'll get discounted shipping and earning points back each month. Essential Rewards is where true lifestyle change will happen!
Young Living December Promotion | Canton, OH essential oils