Ready to start our adventure in essential oils?
I have spent 18 years in community mental health. At first I wanted the oils because they were the first scented items that didn't trigger my allergies and asthma. I never thought I could enjoy the smell of something in my home.
I know how much emotions effect us. We all have seen to some extent how emotions effect those around us. I believe that these oils can make a positive impact and I want to be able to share it with others and help improve all of our lives.
No shortcuts are made when Young Living distills their oils. As a result, I feel that we offer the best and want to share it with you.
Let the adventure begin!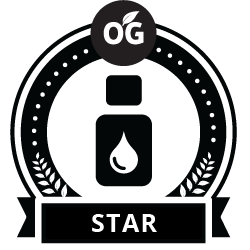 The Seedlings Line is here
August 18, 2017
For all of you Mom's and Mom's-to-be out there, if you're not already a member, you can start your Young Living journey now with the Seedlings Starter Kit! It's a great value, an amazing product line and three top essential oils every mom and new baby need! I recently had a chance to try the baby wipes. The scent was very gentle and it did a great job of removing my makeup. You can then continue to add to your kit every month and choose from hundreds of safe, toxic free products so you can raise your little one in a toxin free home and support all of your growing family's needs! You also can save money by purchasing the Seedlings Starter Kit instead of purchasing each of these items alone. Order today! Click here to go to my home page. http://bit.ly/2tvDMZn Click here to place an order or look at my catalog. http://bit.ly/2tEL64V
Cedarwood
August 18, 2017
http://bit.ly/2tH5xi0
Pinterest http://bit.ly/2tESLAs
Cedarwood essential oil holds a special place in my heart—and among my favorite beauty and personal care products! I love using it to help me to sleep.
Click Here for my home page http://bit.ly/2tvDMZn
Jan is a Mount Juliet essential oils distributor. Use the
contact form
to get in touch with Jan.