Cheryl Hester
Eatonton, GA
CONTACT ME
ORDER PRODUCTS
This is who I am...
Hi! Welcome to my "oily" page where I hope you find exactly what you are looking for. I have been using and selling essential oils since July 2014. In February 2015 I completed my certification as a medical health professional through Trinity College of Natural Health and in 2018 I obtained a certification as a health coach.
I love using these oils and have used them as to support my health along with a healthy diet and exercise. I use the oils on my husband, daughter and my 3 grandsons. My 2 oldest grandson (7 and 1 yr old) LOVE them!
I also own an online boutique that you can go to by clicking on the website icon.
If you are interested in joining my Young Living tribe, you can do so by ordering oils below.  Let me say this…everyone is different.  Some people want to just use oils and not be bothered with "salesy" people.  Others are interested in learning as much as possible and even want to learn the business to make a little money.  Whatever type of person you are, I respect that.  I will work with you as much or as little as you are comfortable.
If you commit to using the oils for 3 months, you will be amazed at how much they can change your life.  Let me do what I love….HELP you live life to the fullest!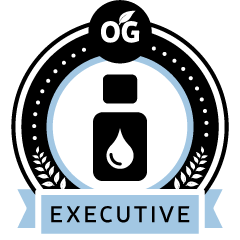 "These oils have changed my life and my husband's life. He has been able to maintain healthy blood sugar levels and blood pressure levels since he started drinking the NingXia Red. I have been able to maintain healthy joints by using Agilease. It has been the only thing that has helped."
— Dawn Lucas
"The YL opportunity has been a blessing so far to me. It has allowed me to have extra money in my pocket and the sky is the limit. I am going to keep working and I'm a Diamond rising. So excited for this opportunity! This company is so great...the people, the giving hearts of so many of them and YES the products themselves are the bomb!"
— Savanna Pierce
Wholesale Member
Purchase a starter kit and enjoy 24% OFF all future purchases! At enrollment you'll see the OPTION to join Essential Rewards, a monthly happy box subscription. You'll get discounted shipping and earning points back each month. Essential Rewards is where true lifestyle change will happen!
Young Living October Promotion | Eatonton, GA essential oils